Atlanta's only,
fully-integrative dog training.
Currently, we offer dog training and behavior modification in Buckhead, Brookhaven, & Decatur. Other areas of the city can sometimes be accommodated by special request. Contact us for more information!
Allison is the heart and soul of Happy Healthy Pup. She's the person you'll talk to when you call or email us. She's a Certified Professional Dog Trainer who can answer all your questions, explain the best solutions for you, and set you up with an appointment to get you started. She is the proud dog mom to two working dogs; a Border Collie and a Cattle Dog, whom all compete in agility.
Anna has been training animals for almost 20 years. She holds a Masters in Animal Science, is currently a PhD student and is CAP1 certified (competency assessed). She also holds certifications in Canine Theriogenology, Animal Behavior, Clinical Small Animal Nutrition, and Canine Emotion & Cognition. She is the official trainer and behavior counsel for Fulton & Dekalb County Animal Services. Anna has a soft spot for Mastiffs. Currently she has a Bullmastiff that she adopted from a rescue group as well as a Neapolitan Mastiff that is an AKC Champion!
Jes studied and practiced law before she found her true passion was being able to help people with their dogs. Jes is a graduate of the prestigious, Academy for Dog Trainers, instructed by world-renowned behavior expert, Jean Donaldson. She is very active in the rescue community, volunteering and fostering for Lifeline Animal Services. She is also the official trainer and behavior counsel for Dekalb County Animal Services. She shares her home with three rescue Pit Bulls as well as a human puppy.
404-444-2022 info@happyhealthypup.com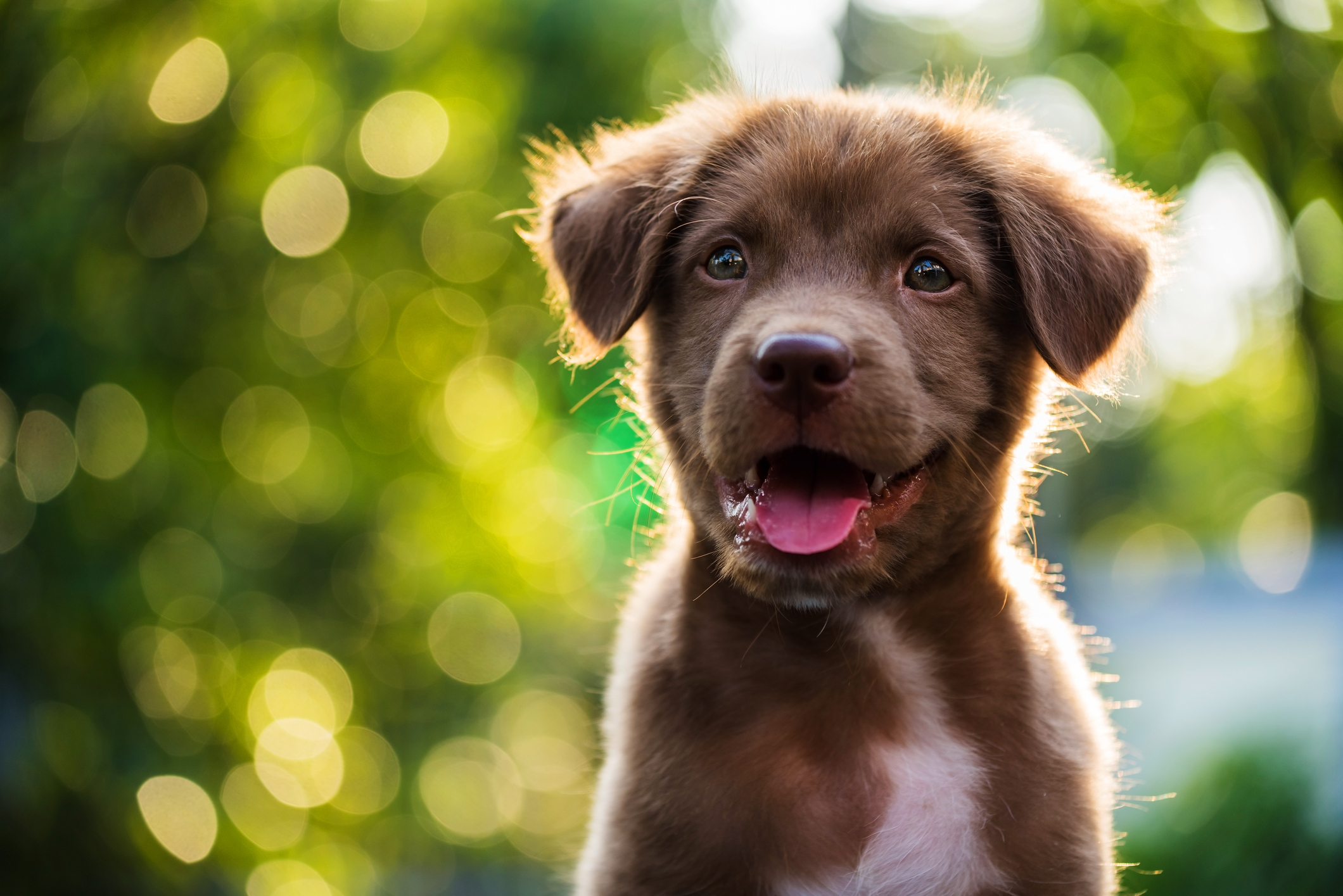 Puppy Protégé
Puppies have a socialization period that ends at about 16 weeks. This is an exceptionally crucial time in a their life. Puppies need positive experiences paired with people, places, dogs, kids & more to build a healthy relationship with the world and grow up to be a well-adjusted adult. Every moment they're out in the world, they're learning!
We know it can be overwhelming to raise a puppy while keeping up with everyday life. So, let a professional with over 15years socializing puppies, do it for you! This program is an intense, hands-on, fun experience for your puppy. It takes place in your home AND in the real world.
Puppy Protege Includes:
12 immersive training Sessions
- PLUS -
Mini-Grooming Session
Fear Free Vet Visit
Text, Email & Phone Support
(for puppies ages 8 weeks to 16 weeks)
$ 1400
CONTACT US or SCHEDULE an initial consult now!
PS - worried about your puppy being out and about? Don't be! The leading authorities aren't, read more HERE.
404-444-2022 HAPPYHEALTHYPUP.COM
PRIVATE SESSIONS
----
How about some one-on-one time? This hands on approach will help you best understand your dog's behavior. We'll come to your home and set up a plan to get you to your goals. The initial session lasts an hour and a half, every session after that is approximately an hour.
Initial Consult $165
Behavior Boost - Four Sessions $500
Good Dog - Six Sessions $610
Best Behaved - Ten Sessions $950
DAY TRAINING
----
Let us do all the work! This is the fastest and most efficient way to get the behavior you want from your dog. You're busy, let us come in during the day while you're gone and work with your pup. We'll check in with you every other week to update you on the progress and help transfer the behaviors.
Initial Consult $165
Billed Weekly - Starting at $175/week


BOARD & TRAIN
----
A major boost in behavior! The only, in-town, board & train program that utilizes science-based, positive training methods with almost two decades of experience. That may not seem like a big deal to you, but trust us, it is to your dog. Secure, comfy pens in the trainers home and over two acres of fully fenced woods for play and exploration! Spaces fill quickly.
Initial Consult $165
Prices range: $1375 - $1975/week (minimum of two weeks)
Want to see us at work? Watch as Anna trains off-leash control and boundaries with two, young, exuberant pups, Winston & Bentley.
404-444-2022 info@happyhealthypup.com
SCHEDULE online
There's no time like the present! If you live in BUCKHEAD or BROOKHAVEN you can schedule online right now. If you live outside that area, please, contact us.
404-444-2022 info@happyhealthypup@gmail.com
Contact Us
We'd love to hear from you!
404-444-2022 info@happyhealthypup.com
404-444-2022 INFO@HAPPYHEALTHYPUP.COM